March Madness - Got Cure?
Picture eight women in your close circle of friends – statistically, one of them will be diagnosed with breast cancer. Or picture eight women in your family...who will it be?
Better yet, picture this: a world without breast cancer.
When organizations donate to Komen Sacramento, we are one step closer to finding a cure. We are able to provide more mammograms for uninsured women. Last year 87 women were diagnosed thanks to Komen-funded grants, so potentially 87 lives were saved.
In addition to all the Race for the Cure team and individual fundraising, here are some other ways you can support the Affiliate and obtain valuable services:
Watch the inspiring story of Bridget Spence,
who was diagnosed with breast cancer at the age of 21.

CALLING ALL SURVIVORS
YOU'VE GOT MAIL!
Write a Letter for Girls Love Mail
A new charity called Girls Love Mail is giving the gift of a hand-written letter to newly diagnosed breast cancer patients. Anyone with a desire to encourage a woman can write a letter. Valentine's Day may be the biggest letter-writing day of the year, but letters sent through Girls Love Mail provide encouragement and a smile for breast cancer patients. Sound difficult?
Click here to find a few letter-writing tips to help.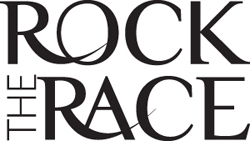 Register Today!
The 16th Annual Race for the Cure is coming on May 12, so register early and get ready to ROCK THE RACE! There is much that is new – a rockin' tailgate party, new sponsors and an exciting speaker at our annual Survivor Celebration.
Who will YOU be walking for?
CHARITY GUITAR RAFFLE – You can Rock the Race year-round if you are the winner of this handmade electric guitar signed by Sheryl Crow, Melissa Etheridge, Olivia Newton John, KISS, Jay Leno and many more. Tickets are $5 each (5 for $20) and can be purchased at events throughout the area between now and Race Day. Email info@komensacramento.org to find out where you can get yours!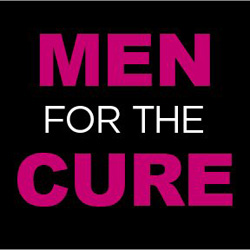 Men For The Cure
Join a dedicated group of fathers, husbands, brothers, sons and friends supporting the Race by taking on numerous special tasks before, during and after the Race.
Men for the Cure are heavily involved with race set-up and tear-down, and everything in between. Accomplishing these tasks often involves lifting many boxes of t-shirts (weighing 30-50 pounds each), moving tables, hanging banners, and other physically-challenging jobs.
If you have a physical condition that might limit lifting or movement, please let us know – but don't worry, there are other tasks that let you make an impact on Race day!
Register today with Melen Vang at volunteer@komensacramento.org and receive a special Men for the Cure T-shirt!
Volunteers
Can't walk? Volunteer today for the 2012 Komen Sacramento Race for the Cure!
We still need 500 volunteers to assist us before, during and after the Race. We have several positions that are vacant and we need to fill those positions fast! Race Day is swiftly approaching! Please visit our volunteer website and sign up today!
If you are part of a group that would like to volunteer together, please send an e-mail to volunteer@komensacramento.org to inquire about group volunteer opportunities!