Rock Out At the 2012 Survivor Reception!
Invitations for the 2012 Survivor Reception have been sent out and we are taking RSVPs now.
We encourage all survivors who are not yet registered for the 2012 Race to register today! In order to receive an invitation, you must be a registered participant.
Seats are filling up quickly, but we still have availability!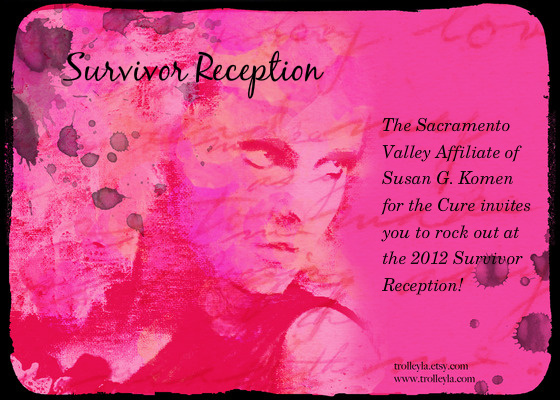 This year's reception is scheduled for Wednesday April 18, 2012.
The evening includes:
We will also feature a very special guest speaker; Bridget Spence!
Bridget was diagnosed with Stage IV breast cancer at the very young age of 21 with no family history of the disease. That was seven years ago. Bridget will share her incredible journey of strength and courage.
Check out her blog here.
Register for the race today to get your Survivor Reception invite!